Arazoza & Fernandez-Fraga, P.A., established in 1987, is a South Florida boutique law firm providing legal services in a broad range of corporate and transactional matters, including estate planning and administration, taxation, corporate organization and governance, and real estate transactions.

We strive to establish long-term relationships with our clients built upon a partnership of communication and trust.

We offer focused guidance on domestic and international matters for clients throughout the United States and abroad.
As a firm, we are committed to serving our clients effectively and efficiently. Our attorneys are highly experienced in a variety of disciplines. Our collaborative culture assures a level of service that creates real value for our clients, and is the underpinning of our commitment to client service.
Our practice breadth, geographical reach, and industry knowledge provide us with insights into the issues that affect our clients most deeply and enable us to provide high quality business-oriented legal advice to assist them in achieving their goals.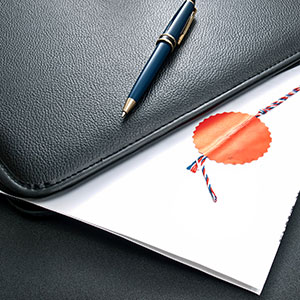 Corporate Profile
Our Firm has successfully assisted with the establishment and development of these cross-border ventures in regards to negotiations, implementing sophisticated mergers and acquisitions, litigation and brokerage services. Whether you require domestic or international services, Arazoza & Fernandez-Fraga, P.A. is proud to provide you with legal advice, support and customized strategies to achieve your business objectives quickly and efficiently.
Download Corporate Profile
The material and statements in this brochure do not create, and are not intended to create, an attorney-client relationship, and no one in this firm is agreeing to represent you in any legal matter. If you are already represented by an attorney, then no attorney or employee of this firm can speak with you nor provide legal advice to you without the consent of your attorney. Accordingly, if you are already represented by an attorney, please do not contact one of our attorneys or employees without your lawyer's consent.
This brochure does not offer, and is not intended to offer or legal advice. The content on this brochure is for informational and educational purposes only, and is not intended as a substitute for the professional judgment of a legal professional, and you should not rely upon any material or statements in this brochure for legal purposes. While reasonable attempts have been made to insure the accuracy of the information on this brochure , our firm cannot make express or implied representations or warranties about the accuracy or completeness of the information.
The hiring of a lawyer is an important decision that should not be based solely upon advertisements. Before you decide, ask us to send you free written information about our qualifications and experience.
If you should wish to make an appointment concerning our services, please feel free to contact us at:
Arazoza & Fernandez-Fraga, P.A.

2100 Salzedo Ste. 300, Coral Gables, FL 33134
Phone: 305.444.6226
Fax: 305.442.4829